Insulation pillows are also sometimes called accumulation pillows or insulation bolsters. They are manufactures using fiberglass or ceramic insulation blanket and are layered to provide additional thickness. Insulation pillows are typically wrapped in a stainless-steel mesh or high temperature fabric before installation. They provide additional temperature protection of the external composite belt as well as fill the internal joints cavity to reduce particulate build up. Other purposes include sound abatement and reduction of flutter for high velocity applications.
We provide flexible insulation pillows also for valves, piping, flanges, and all types of industrial equipment requiring regular access and maintenance.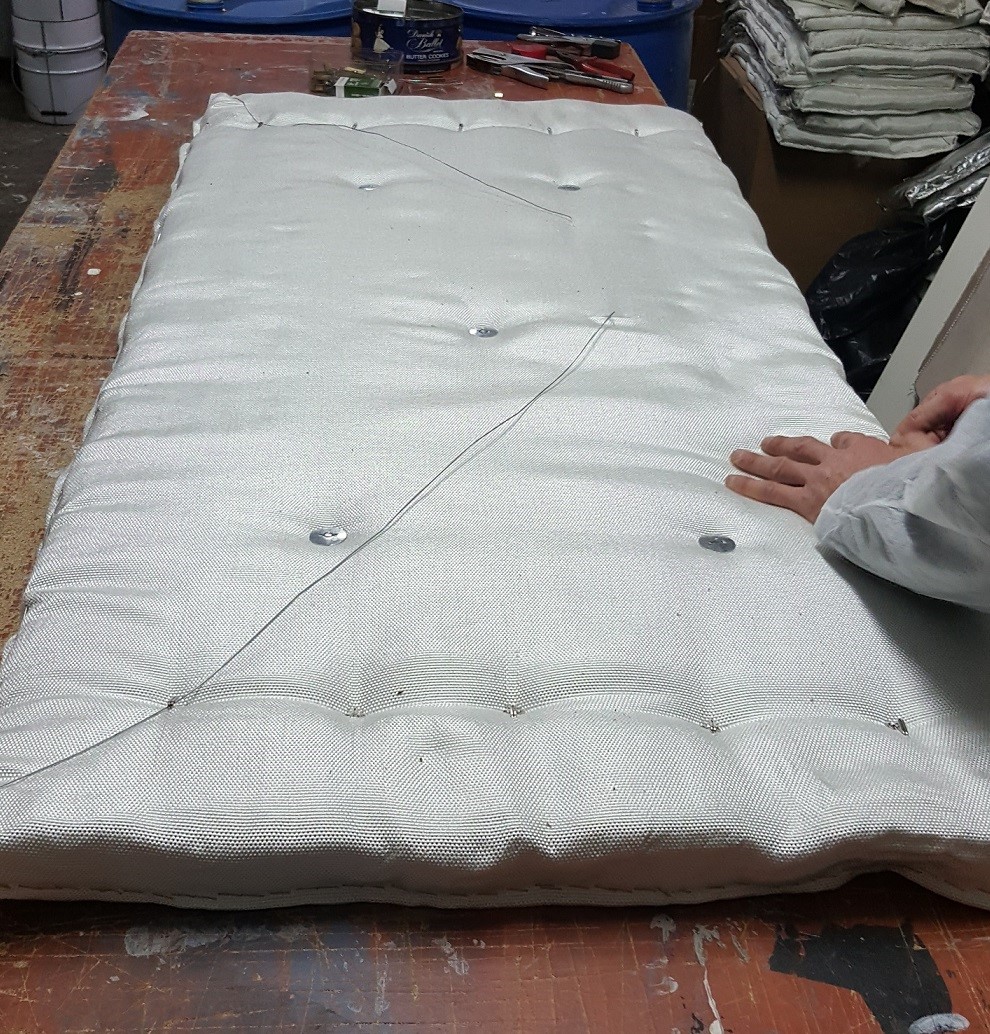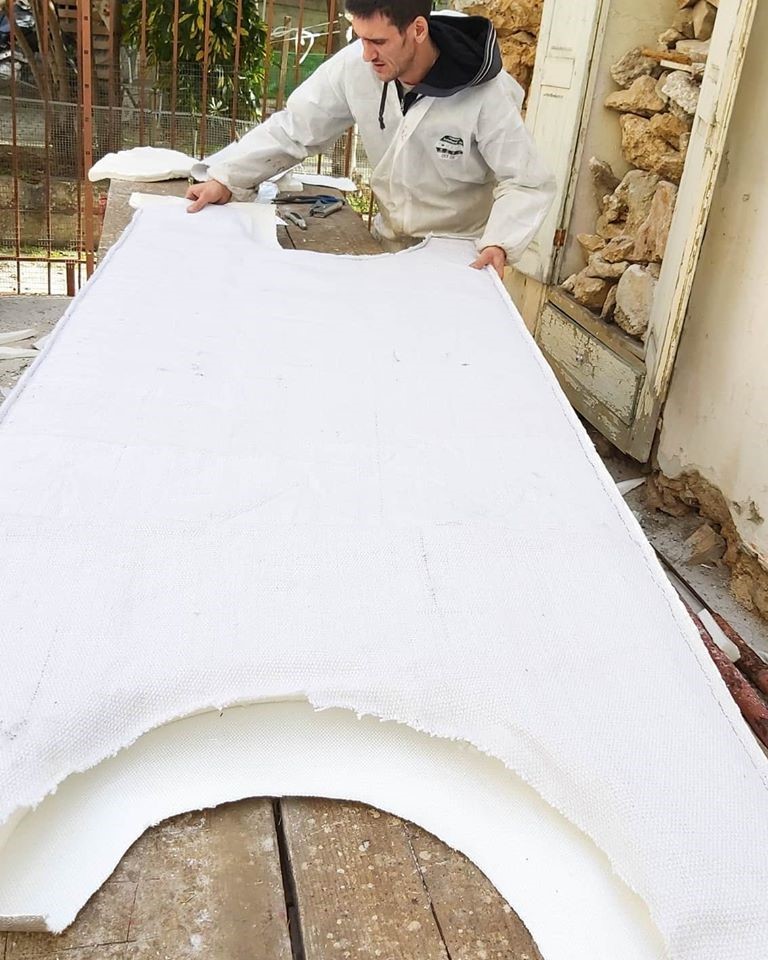 We prefabricate insulation pillows as follows:
a) Stonewood PAROC 100 kg/m3 and 50 mm thickness and second layer ceramic blanket 128 kg/m3 and 13 mm thickness
b) for small dimeter of pipes we use ceramic blanket 128 kg/m3 and 25 mm thickness.
We use glass cloth style600 with working temperature up to 500 OC. The pillow is secured with galvanized wire and special studs.